Listen to Maxwell Stern's new song "Left in the Living Room" Ft. Laura Stevenson 19 August 2020
Impossible Sum out 9/25
I am super excited to share that Maxwell Stern's new song featuring Laura Stevenson is officially out! Earlier this week,
Talkhouse
premiered "
Left in the Living Room
" along with a personal excerpt about the record by Max.

Max shared: "I had the idea to ask one of my favorite vocalists, Laura Stevenson, to sing with me on something. I'm not sure if she remembers it, but we'd actually made music together once before. It was the fall of 2005, I had just turned 16 and I was watching Jeff Rosenstock's old band Bomb The Music Industry! — a band in which Laura played keys and sang—play on the floor of a sports bar in my hometown of Cleveland, OH...BTMI! had a "Bring Your Own Band" policy that stated that if you knew any of their material, you could play it with the band. So here I am, bleached-blonde mop and all, underage in a college bar, freaking out about getting to play with a group of musicians who were nearly a decade younger than I am right now who were making frantic, catchy, and often unintelligible ska-punk-hardcore songs about drinking beer in the shower and not shaving your beard before a job interview. I loved that band — I still do."

"Anyway, sometime around that show, Laura started writing her own songs, and quickly evolved from 'extremely talented person in the scene with me and my dumb friends' to 'real-life grown-up genius-level songwriter.' Her involvement with this song, "Left In The Living Room" happened pretty quickly once I gathered up the courage to send her a text message and a demo, and having her voice on this record is a true honor."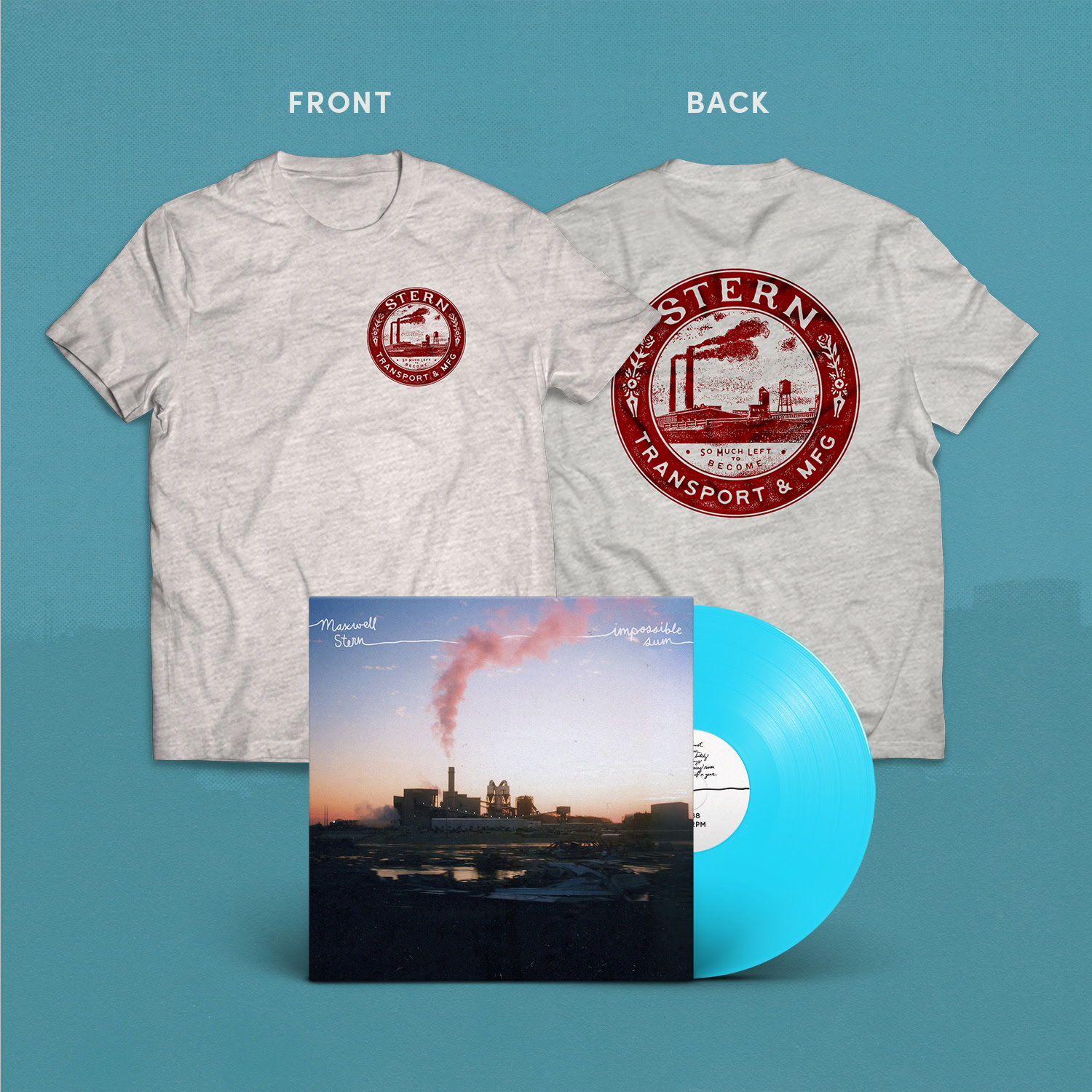 Impossible Sum is now available for pre-order. It's Max's first ever solo LP (you may know him from Signals Midwest, Timeshares, etc). We have matchsticks, merch bundles, and more for sale! Check it out and stream "Left in the Living Room" wherever you listen to your music!